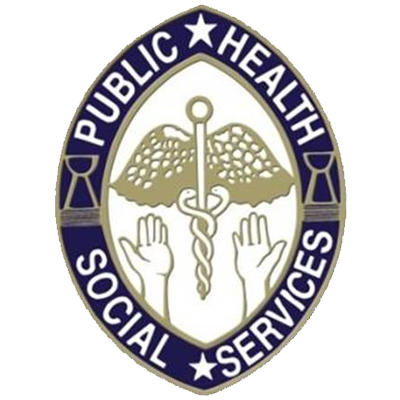 Bureau of Child Care Services (BCCS)
Division of Children's Wellness,
Department of Public Health & Social Services (DPHSS) - Guam
The BCCS Program supports low-income working families by improving access to affordable, high-quality early care and afterschool programs, so they can work or attend a job training or educational program. It serves families with children under the age of 13 (or through age 18 if the child is mentally or physically incapable of self-care or is under court supervision)*.
* CHILDREN MUST BE: U.S. CITIZENS OR QUALIFIED ALIENS, AND MUST RESIDE WITH PARENTS, LEGAL GUARDIANS, FOSTER PARENTS, OR INDIVIDUALS ACTING IN LOCO PARENTIS.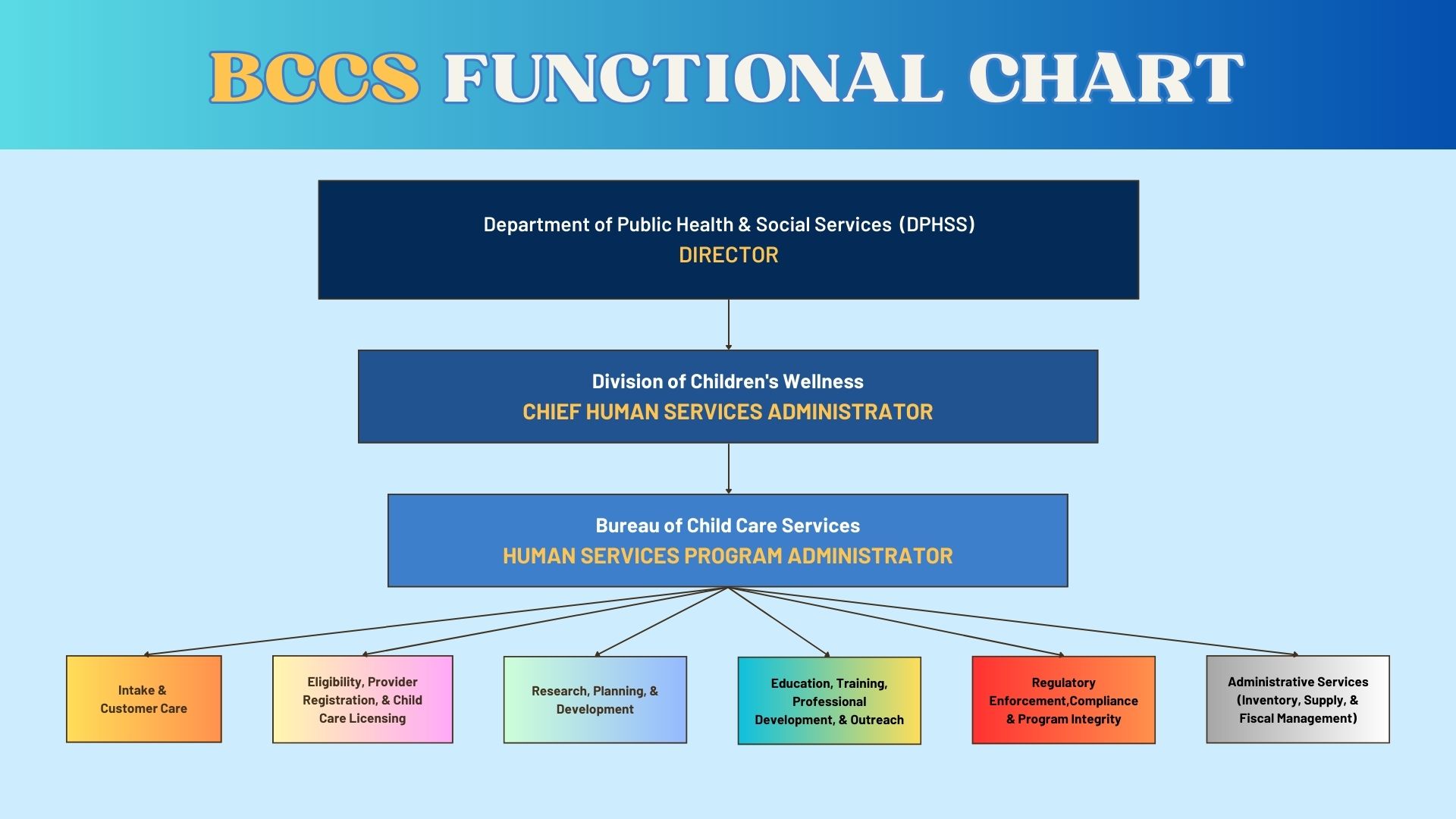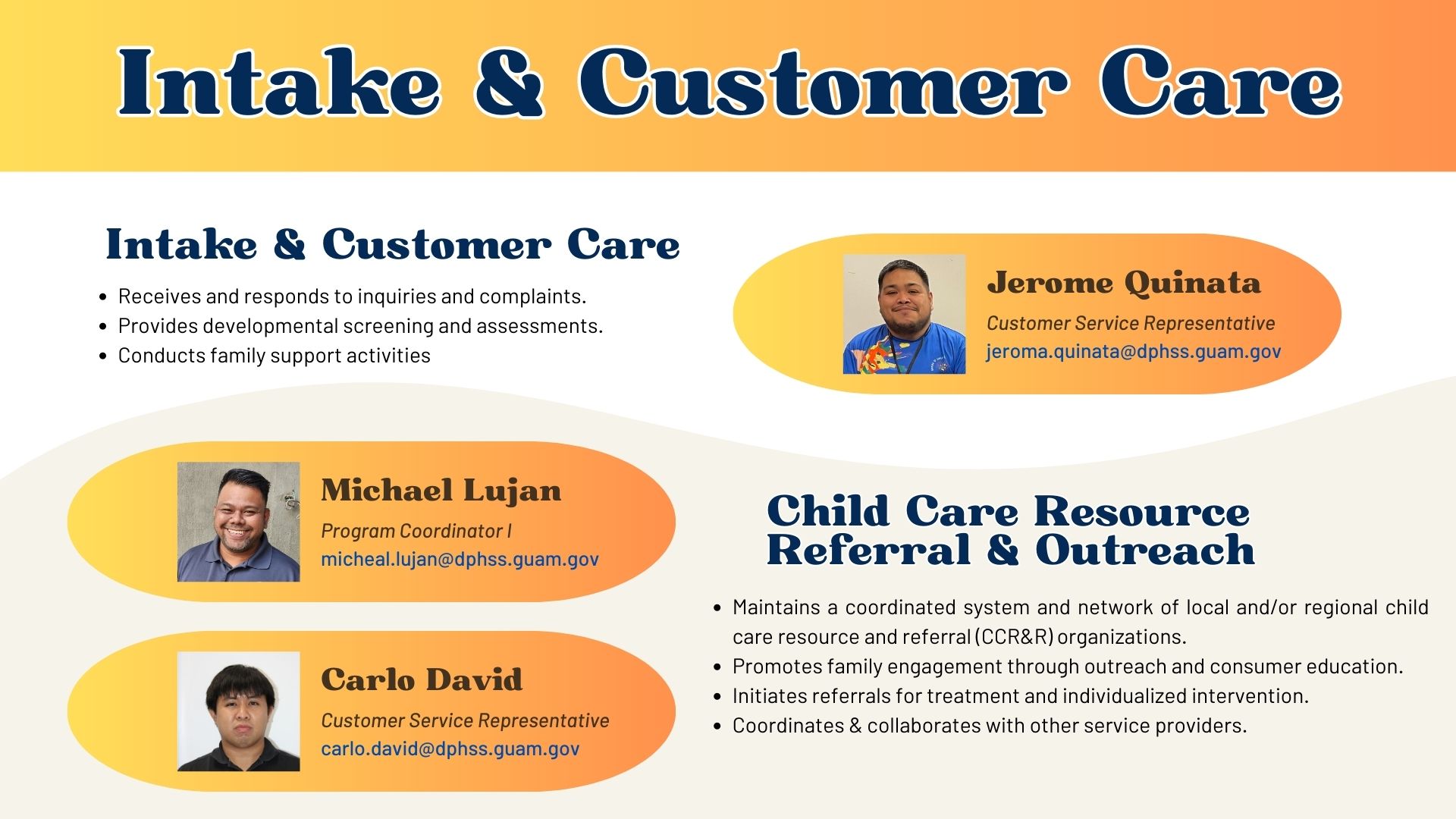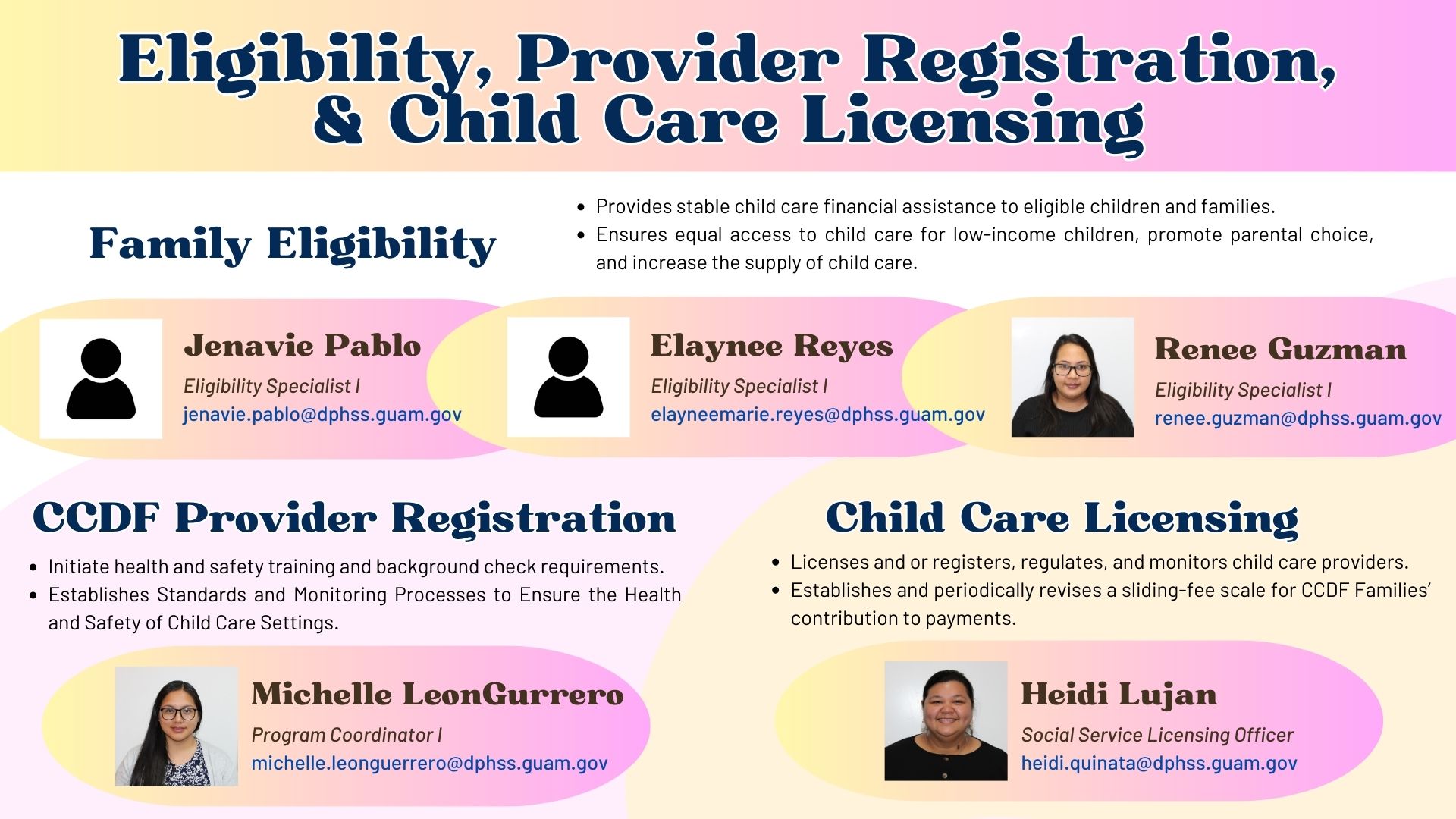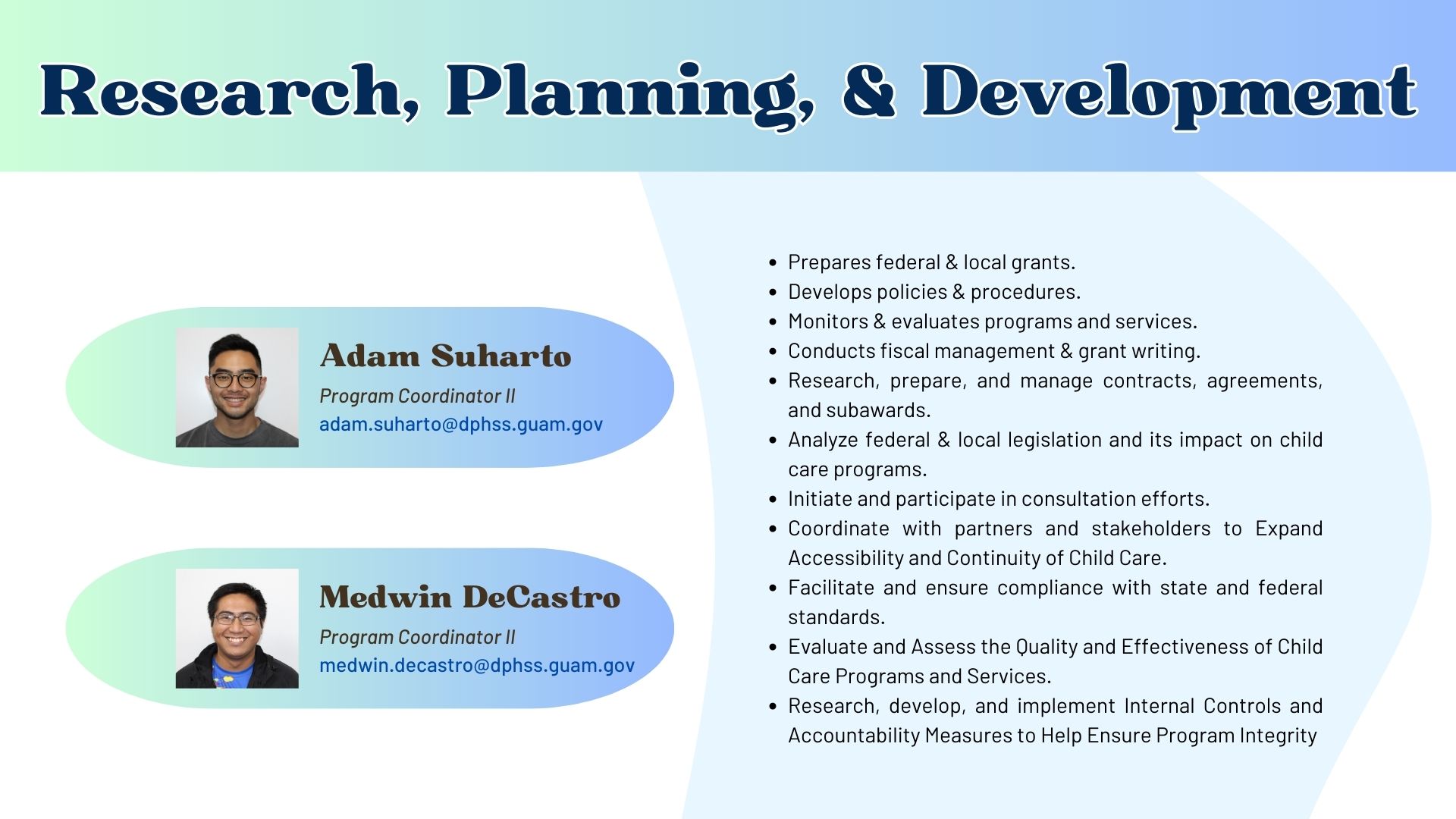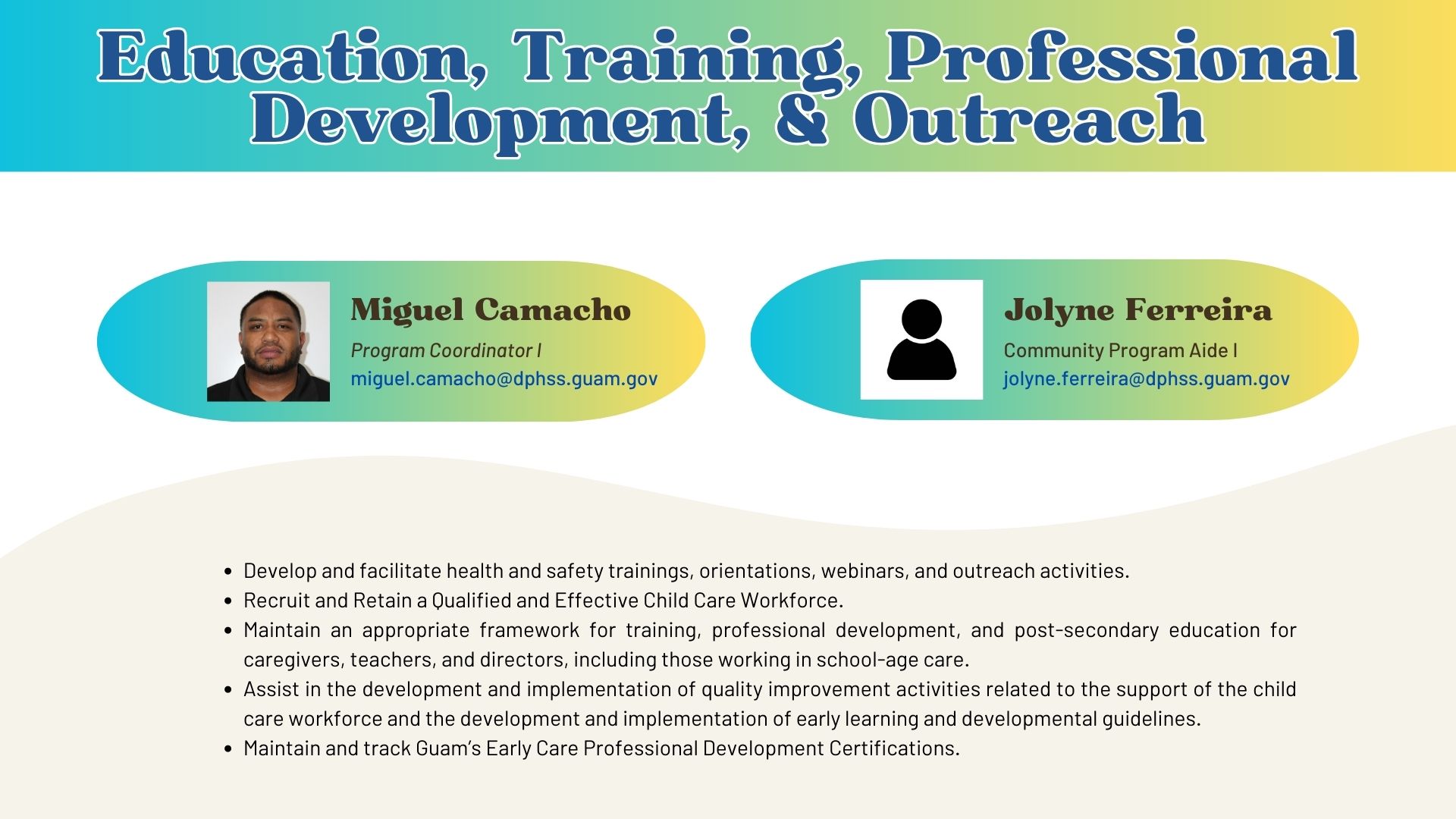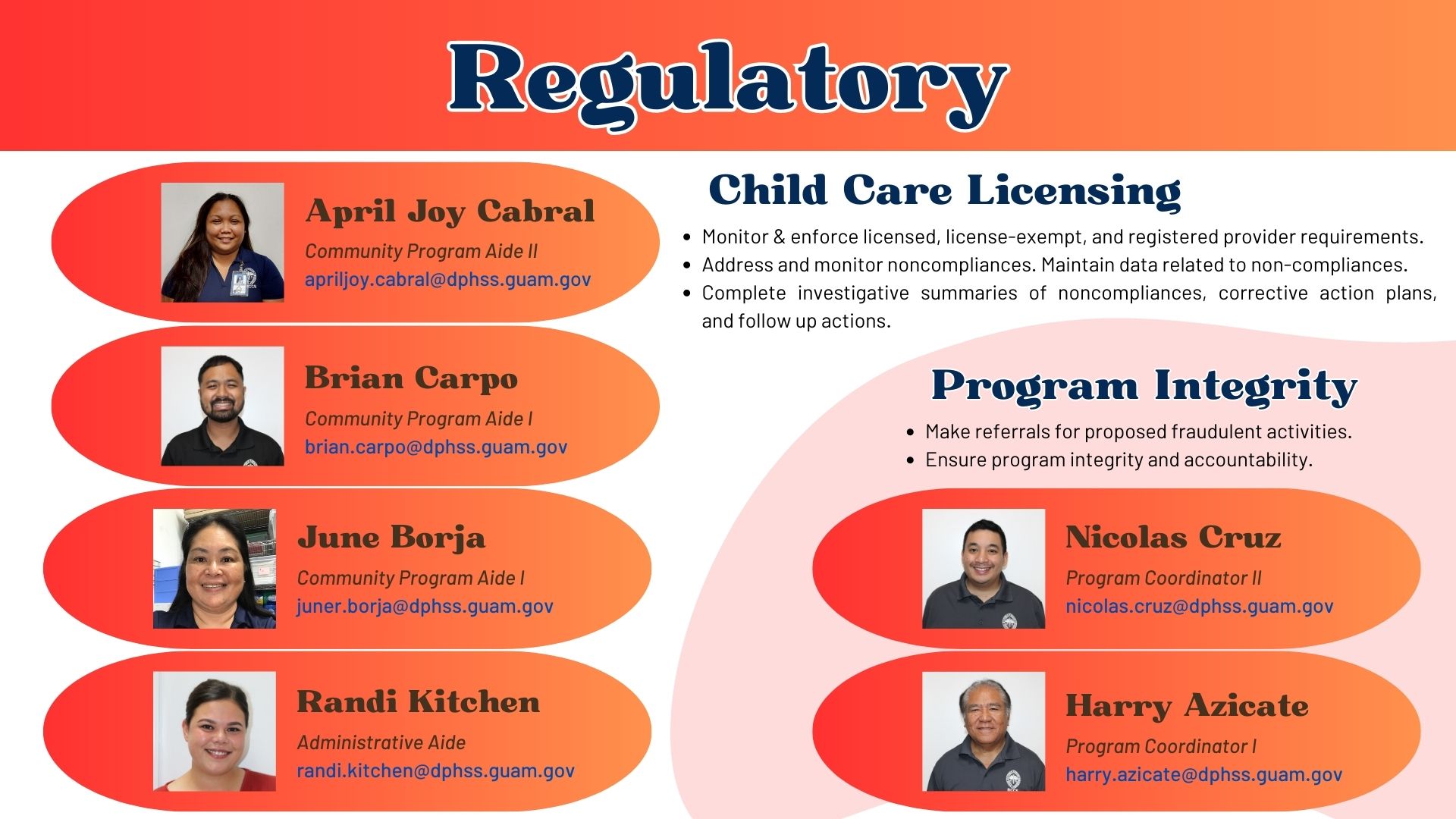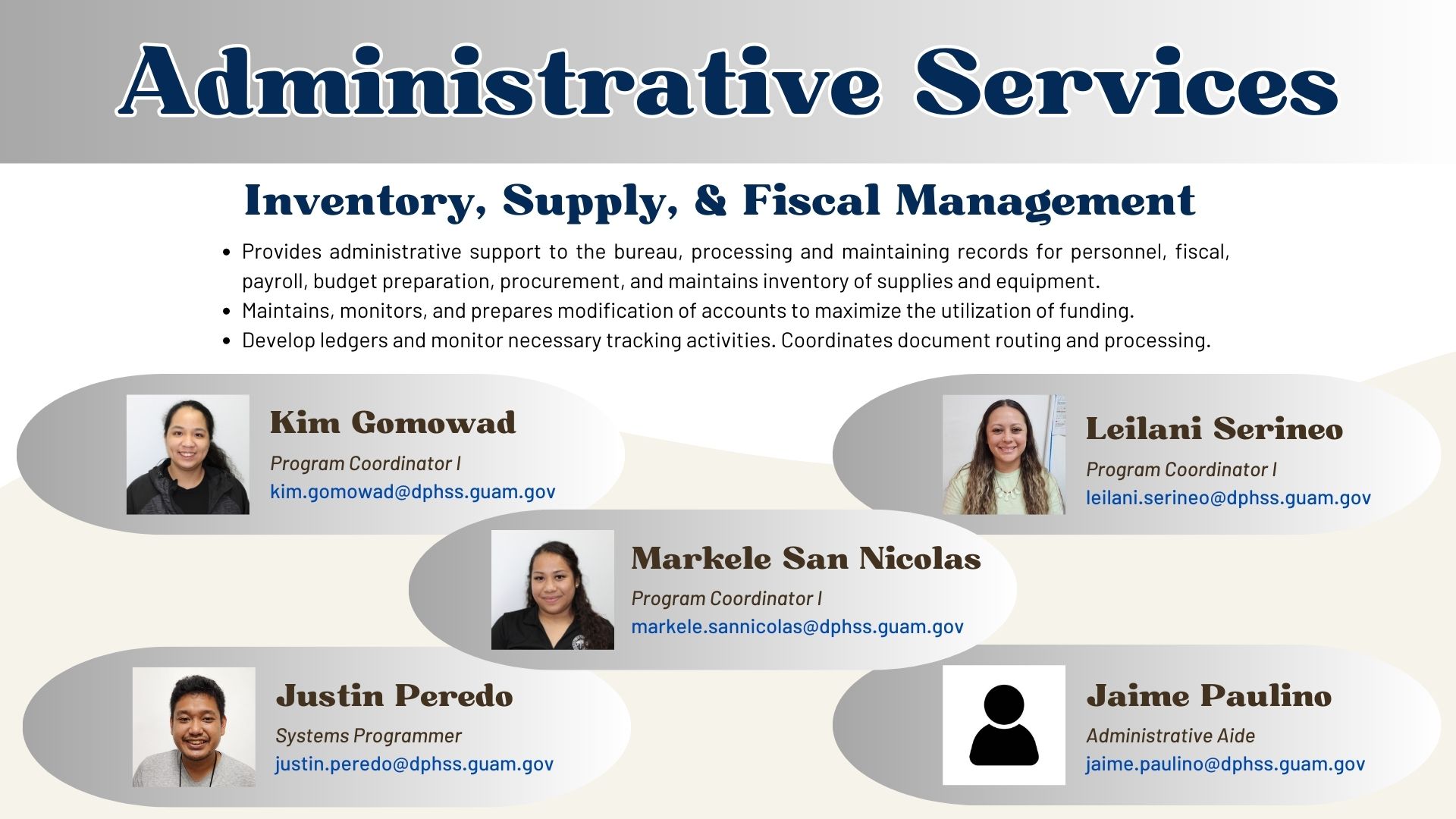 CCDF Lead Agency in Guam: 
Department of Public Health and Social Services (DPHSS)